Private Transfers from Geneva Airport, Geneva City Centre and Bellegarde TGV
TripAdvisor consistent 5* TripAdvisor reviews
Native English Speaking team
Peace of mind – fully licensed and insured
Door to door service where possible
Quote & Reservation
Cancel Reservation
Resort Rides specialise exclusively in private transfers to/from Geneva Airport to the Mont Blanc Region ski resorts
NATIVE ENGLISH SPEAKING DRIVERS
Travel with peace of mind !
All drivers and vehicles at Resort Rides  are insured and licensed.
FIXED & TRANSPARENT
PRICE
There are no bad surprises .
Our competitive prices are Fixed and guaranteed when booking
IMMEDIATE AIRPORT DEPARTURE
Airport meet and greet. Door to Door service.
Private Transfers from Geneva Airport, Geneva City Centre and Bellegarde TGV to St Gervais, Megeve, Chamonix and Les Contamines, Les Carroz, Morillon and Samoens.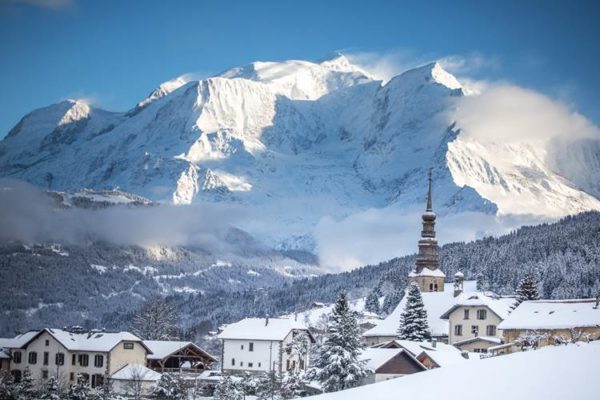 Fully licensed and insured to operate since 2009. We will collect you in a French Registered Vehicle, displaying the relevant licenses with a driver holding the neccesary paperwork – click here
Spacious and comfortable 8 seater vehicles which are regularly updated
Door to door service
SMS reassurance sent day prior to travelling
3D secure online booking (https) payment gateway or payment by card with the driver on some last minute transfers
No additional luggage fees for ski equipment / bikes etc
A range of child and baby seats available free of charge on request at time of booking
WE TRANSFER YOU! – More and more websites appear every year which are simply booking agencies
Hourly Plans for Executives Visiting Multiple Locations
Luxurious Private Tours Throughout Megeve / St Gervais region
Group Transfers
Highly Recommend!
Mike was great! On time, informative with all the questions we had, and reasonable rates. We had a larger group and booked the private transfer. He was great to accommodate flight delays, etc and met us right at the airport parked right out front making it a breeze. His van is clean, comfortable with lots of room for all of our luggage (7 people with 2+ bags each).
Trish E
Excellent service
The communication and execution of our needs was excellent. Car was clean, Mike was friendly and helpful! Worth every penny
Ailworth71
Very punctual and helpful
We've just returned from a Summer break to Samoens in the French Alps and our transfers with Mike were excellent. He was very punctual in both directions, very friendly, and communications were great. We would happily use again in future.
BristolTaxdodger
Faultless Transport Service
100% recommend. Vehicle was clean, spacious and new. Driver Mike was punctual, helpful, friendly and a very safe driver. A great start and end to our trip to Chamonix. Would definitely use again. Thanks Mike from the 6 of us and our "big coats"!
Helen S
Choose Resort Rides Service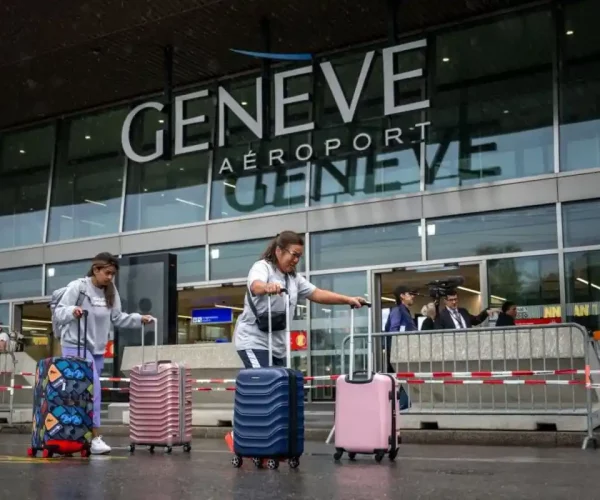 Transfer Service
Benefit from an airport, train station, hotel or company transfer with a personalised welcome thanks to our luxury transfer service.
Meet & Greet  Get the full VIP experience every journey with our Meet & Greet service at Geneva Airport. Your driver will meet you in Geneva Airport Arrivals Hall.
Road Support 'SAG' Wagon for your French Alps Cycling trip
Many groups cycling the French Alps wish the flexibility of planning their own itinerary and accommodation however recognise that its no mean feat to tackle the mountains without road support and a 'broom wagon' or 'SAG' wagon.
Because we are fully licensed and insured to carry any passengers in our vehicles we can offer road support to your cycling group as you challenge the Alps. We carry taxi liability insurance and we can also include your airport transfers.
Our vehicles carry up to 8 passengers and equipped with roof racks to carry 8 to 10 bikes.
You may be tackling Geneva to Nice? Cycling the Tour du Mont Blanc? Or taking on the Cols of the Tour de France?
Our service is flexible and tailored to your needs.
Standard service can include optional airport transfers, road side support and 'broom wagon', transfers to and from accommodation
Deluxe service can include the above plus….route planning advice, accommodation assistance, roadside / mountain top picnic, energy products
We will agree a daily rate with you confirming whats included and whats not!
Mike is available to talk through your requirements. Please call us on UK 0161 408 5600 or France +33680926408 to discuss your needs or drop an email  info@resortrides.com with an outline of your plans
If you wish to discover more detail, information and helpful articles in planning your road support for your French Alps Cycling Trip please visit our French Alps Cycling Tour website BreatheBike.com and click to join us on our YouTube Channel Cycling in the French Alps
Join us on on YouTube – https://www.youtube.com/cyclinginthefrenchalps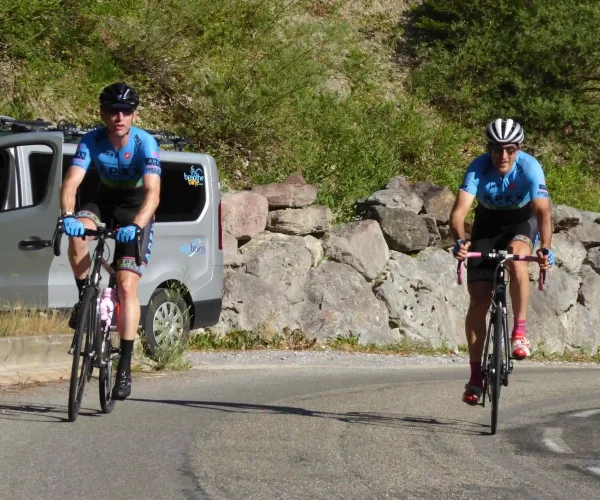 ESTIMATED RATES TO/FROM GENEVA
Private Transfers between Geneva Airport, Chamonix, Megeve, St Gervais and the Mt Blanc region
Transfer Geneva – St Gervais
Transfer Geneva – Les Contamines
Transfer Geneva – Chamonix
NEED MORE INFORMATION ?
Make a reservation for your Driver online via the reservation form or by call us on :
+33 (0)6 80 92 64 08
UK 0161 408 5600 (diverts to us in France)
| Airport | Resorts | Price (1-4) | Price (5-6) | Price (7-8) |
| --- | --- | --- | --- | --- |
| Geneva Airport | Argentiere | 247 | 257 | 267 |
| Geneva Airport | Avoriaz (Prodains Lift) | 297 | 297 | 297 |
| Geneva Airport | Avoriaz (Top Station) | 327 | 327 | 327 |
| Geneva Airport | Chamonix | 237 | 247 | 257 |
| Geneva Airport | Combloux | 237 | 237 | 247 |
| Geneva Airport | Cordon | 237 | 237 | 247 |
| Geneva Airport | Courmayeur | 347 | 347 | 347 |
| Geneva Airport | Demi-Quartier | 237 | 237 | 247 |
| Geneva Airport | Le Fayet | 217 | 227 | 227 |
| Geneva Airport | Les Carroz | 237 | 237 | 247 |
| Geneva Airport | Les Contamines | 237 | 247 | 247 |
| Geneva Airport | Les Gets | 297 | 297 | 297 |
| Geneva Airport | Les Houches | 227 | 237 | 237 |
| Geneva Airport | Megeve | 247 | 247 | 257 |
| Geneva Airport | Megeve Mt Arbois | 267 | 267 | 267 |
| Geneva Airport | Morillon | 247 | 247 | 257 |
| Geneva Airport | Morzine | 287 | 287 | 287 |
| Geneva Airport | Praz sur Arly | 257 | 257 | 267 |
| Geneva Airport | Saint Nicolas de Veroce | 257 | 257 | 267 |
| Geneva Airport | Sallanches / Domancy | 207 | 207 | 207 |
| Geneva Airport | Samoens (Centre) | 257 | 257 | 257 |
| Geneva Airport | St Gervais (Centre) | 237 | 237 | 247 |
| Geneva Airport | St Gervais – Le Bettex | 257 | 257 | 257 |
| Geneva City Centre (Train/Hotel) | Argentiere | 250 | 250 | 250 |
| Geneva City Centre (Train/Hotel) | Chamonix | 250 | 250 | 250 |
| Geneva City Centre (Train/Hotel) | Combloux | 250 | 250 | 250 |
| Geneva City Centre (Train/Hotel) | Cordon | 250 | 250 | 250 |
| Geneva City Centre (Train/Hotel) | Courmayeur | 350 | 350 | 350 |
| Geneva City Centre (Train/Hotel) | Demi Quartier | 250 | 250 | 250 |
| Geneva City Centre (Train/Hotel) | Les Contamines | 250 | 250 | 250 |
| Geneva City Centre (Train/Hotel) | Les Houches | 240 | 240 | 240 |
| Geneva City Centre (Train/Hotel) | Megeve | 260 | 260 | 260 |
| Geneva City Centre (Train/Hotel) | Praz sur Arly | 265 | 265 | 265 |
| Geneva City Centre (Train/Hotel) | Saint Nicolas de Veroce | 260 | 260 | 260 |
| Geneva City Centre (Train/Hotel) | St Gervais (Centre) | 250 | 250 | 250 |
| Geneva City Centre (Train/Hotel) | St Gervais – Le Bettex | 280 | 280 | 280 |
| Lyon Airport | Chamonix | 500 | 500 | 500 |
| Lyon Airport | Megeve | 500 | 500 | 500 |
| Lyon Airport | St Gervais (Centre) | 500 | 500 | 500 |
| Milan Malpensa | Chamonix | 500 | 500 | 500 |
| Milan Malpensa | Megeve | 600 | 600 | 600 |
| TGV Bellegarde-sur-Valserine train station | Argentiere | 280 | 280 | 280 |
| TGV Bellegarde-sur-Valserine train station | Chamonix | 280 | 280 | 280 |
| TGV Bellegarde-sur-Valserine train station | Les Houches | 280 | 280 | 280 |
| TGV Bellegarde-sur-Valserine train station | Megeve | 290 | 290 | 290 |
| TGV Bellegarde-sur-Valserine train station | St Gervais (Centre) | 280 | 280 | 280 |
| TGV Bellegarde-sur-Valserine train station | St Gervais – Le Bettex | 300 | 300 | 300 |
| Tasch for ZERMATT | Chamonix | 500 | 500 | 500 |
| Tasch for ZERMATT | Megeve | 600 | 600 | 600 |