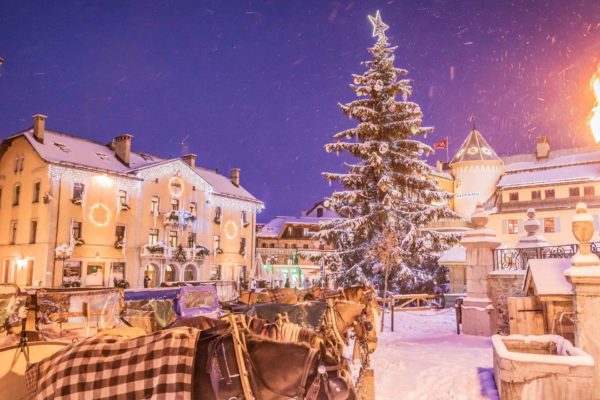 Transfer from Geneva Airport and Central Geneva to Megeve, Megeve-Mont Arbois, Demi-Quartier and Praz-sur-Arly
Resort Rides are based a short drive from the centre of Megeve in the Mont Blanc Region and we have been operating since 2009 specialising in Private Transfers between Geneva and Megeve.
Why choose us for your private transfer from Geneva to Megeve?
We're proud to secure the 2020 TripAdvisor Travellers Choice award and also the awards predecessor, the 2019 TripAdvisor Certificate of Excellence. and we will meet you puntually and transfer you professionally and safely by private transfer from Geneva to Megeve. Please click here to see our constant 5 star TripAdvisor ratings; Our Private Transfers usually take around one hour 20 minutes and with our native English speaking team who live in the region year round, we offer a seamless, knowledgable service for your private transfer between Geneva and Megeve and Megeve-Mont Arbois.
Megeve
Megeve is a chic mountain town and a great year round destination with excellent Winter sports & Summers packed with activities for all the family. Megeve is a Winter sports paradise with 450km's of piste available for experts & novices alike; there are slopes to meet everyone's abilities. Megeve hosts a wide variety of spectacles during Summer and Winter from golf and Polo to concerts in the new sports centre.
Evenings in Megeve
In Megeve you will not struggle to find great restaurants; Megeve offers every type of dining from simple brasseries & bistro's to a growing number of restaurants boasting Michelin Stars in including the Flocons de Sel. We also now have the Four Seasons Megeve five star hotel.
How do I get from Geneva Airport and Geneva Centre to Megeve?
Look no further – prices from €240 for a private airport transfer to Megeve, much better value than a taxi from Geneva airport to Megeve
We also serve the TGV station at SNCF Bellegarde-sur-Valserine to Megeve